Mary Ann Ferguson Receives JPRR Karen M. Russell Award
Mary Ann Ferguson, University of Florida College of Journalism and Communications (UFCJC) Public Relations professor, is the recipient of the 2019 Journal of Public Relations Research (JPRR) Karen M. Russell Award for "Building Theory in Public Relations: Interorganizational Relationships as a Public Relations Paradigm," the most-downloaded JPRR article during 2018.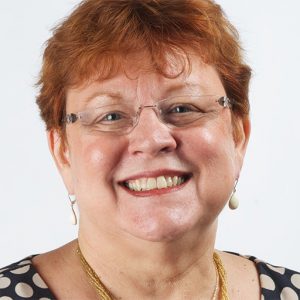 Ferguson received the award on Aug. 8 at the Association for Education in Journalism and Mass Communication (AEJMC) Conference in Toronto.
Ferguson teaches public relations research methods, ethics and social responsibility, and corporate social responsibility, and is an expert in applied communication research methods. She was named a Page Legacy Scholar by the Arthur W. Page Center at Penn State University College of Communications, for both 2005-2006 and 2006-2007 academic years.
Posted: August 8, 2019
Category: College News
Tagged as: JPRR, Karen M. Russell Award, Mary Ann Ferguson