Jordan Alpert Co-Authors Article on Patient Review of Oncologists' Notes
Jordan Alpert, University of Florida College of Journalism and Communications Advertising assistant professor, is the co-author of "Patient Access to Clinical Notes in Oncology: A Mixed Method Analysis of Oncologists' Attitudes to Linguistic Characteristics Towards Notes" published in Patient Education and Counseling in May 2019.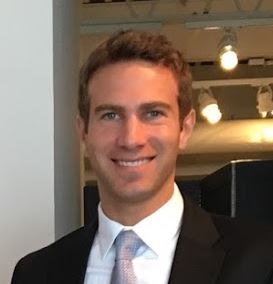 Alpert, and co-authors Bonny Morris, Maria Thomson, Khalid Matin, Roy Sabo and Richard Brown, involves a pre/post analysis of oncologists' notes to determine if their writing style changed after the implementation of OpenNotes, which allows patients to electronically access their notes.
They found no significant differences from before and after OpenNotes were implemented. Oncologists were concerned that changing their notes would negatively impact multidisciplinary communication. However, they acknowledged that notes could be more patient-friendly and may stimulate patient-provider communication.
Posted: August 7, 2019
Category: College News
Tagged as: Jordan Alpert