Clay Calvert Comments on Red Flag Laws
Clay Calvert, director of the Marion B. Brechner First Amendment Project at the University of Florida College of Journalism and Communications, was quoted in "Could Red Flag Laws Prevent the Next Massacre?" published in Mother Jones on Aug. 6.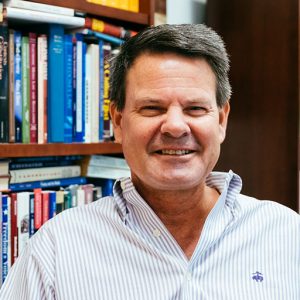 The article focuses on a gun control measure known as red flag laws – formally known as Extreme Risk Protection Order (ERPO) laws – that allow law enforcement or family members to take firearms out of the hands of the people who pose a threat to themselves or others. President Trump recently voiced support for "red flag" legislation.
According to Calvert, red flag laws could be used against gun owners who engage in online extremism but doing so could raise First and Second Amendment questions. He says the more they are used, the more they could be challenged in court. There is now a large push for these laws in the wake of the El Paso and Dayton shootings.
"The more specific the [online] posts are, the more permissible it is to issue one of these orders against a person and remove their guns," he said.
Posted: August 7, 2019
Category: College News
Tagged as: Clay Calvert, Marion B. Brechner Center First Amendment Project