Roxane Coche Comments on the FIFA Women's World Cup and Editorial Review Board Selection
Roxane Coche, University of Florida College of Journalism and Communications Sports Journalism and Communication associate director and Telecommunication assistant professor, was interviewed about the recent FIFA Women's World Cup on Sports Focus on 97.9 FM The Hill in Chapel Hill, North Carolina.
During the podcast, University of North Carolina Journalism Professor Charlie Tuggle spoke to Coche about the recent U.S. victory in the Women's World Cup.
"French fans were rooting for the USA because, quite frankly, they were the better team this year," said Coche. "We've been saying women's soccer has arrived for years, but if it has arrived that implies that it won't grow anymore and there is some potential for growth."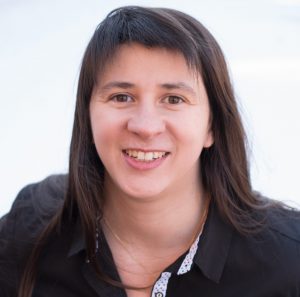 She commented on the various controversies during the match including the "cup of tea" gestures, over-celebration after the US victory over Thailand, and Megan Rapinoe's comments about her decision to not visit the White House. She also spoke about the high viewership and pay disparity between the men's and women's teams.
"The Men's World Cup still had a bigger audience," she said. "I think the equal pay fight is very interesting because it feels like a lot of the media in the U.S. and Europe only cover it on the surface, they don't dive deep. The state of FIFA is not the state of the U.S. soccer federation. FIFA pays more attention to men's soccer. It feels like FIFA is not trying to make money off women's soccer and it hurts the players and the sport as a whole."
In addition, Coche has also been selected to be a member of the editorial review board for the International Journal of Sport Communication. She will review manuscript submissions and make publishing recommendations for the journal which focuses on human kinetics.
Posted: July 18, 2019
Category: College News
Tagged as: Roxane Coche