Ron Rodgers' Book Selected as a Finalist for National Journalism Research Award
Ron Rodgers, University of Florida College of Journalism and Communications Journalism associate professor and graduate coordinator, was a finalist for the Frank Luther Mott – Kappa Tau Alpha (KTA) Journalism & Mass Communication Research Award for his book The Struggle for the Soul of Journalism: The Pulpit versus the Press, 1833-1923.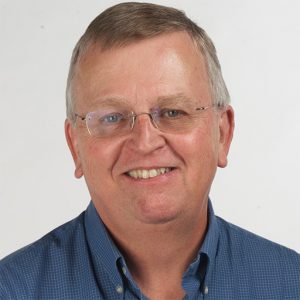 The book, published by University of Missouri Press in April 2018, "examines several narratives involving religion's historical influence on the news ethic of journalism: its decades-long opposition to the Sunday newspaper as a vehicle of modernity that challenged the tradition of the Sabbath; the parallel attempt to create an advertising-driven Christian daily newspaper; and the ways in which religion – especially the Social Gospel movement – pressured the press to become a moral agent."
The winner of the award was Matthew Hindman for The Internet Trap: How the Digital Economy Builds Monopolies and Undermines Democracy.
The award, named in honor of Frank Luther Mott, Pulitzer Prize winner, educator and long-time leader of KTA, honors the best research-based book about journalism or mass communication published each year. Entries are judged by a panel of university professors of journalism and mass communication and national officers of KTA. The winning author will receive a $1,000 prize at the 2019 Association for Education in Journalism and Mass Communications (AEJMC) Conference.
KTA, the national college honor society founded in 1910 for scholarship in journalism and mass communication, has recognized research contributions to the field since the inauguration of the award in 1944.
Posted: June 14, 2019
Category: College News
Tagged as: Ron Rodgers