Roxane Coche Authors Article on Branding for the Women's Soccer World Cup
Roxane Coche, University of Florida College of Journalism and Communications Sports Journalism and Communication associate director and Telecommunication assistant professor, is the author of "How the Women's World Cup Organizers Let Down the Sport, and the Women Who Play It" published in Paste Magazine on June 7.
The article focuses on the branding of the FIFA Women's World Cup which began on June 7 in France.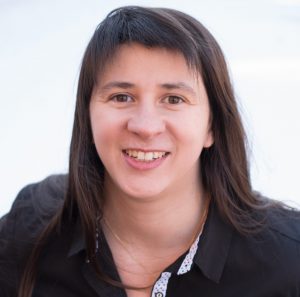 Gender equality is a hot topic in competitive soccer. This led to the launch of a campaign calling for equal prize money for men and women. Another issue, cited in a lawsuit by the U.S. Women's team against the U.S. Soccer Federation claims, among other things, lack of promotional support. According to Coche, less marketing leads to a lower attendance and lower merchandise sales resulting in less revenue for the team.
"But promotional support is not only about visibility. Branding, which refers to the image the promoters convey about the tournament, is capital too, and the organizers of this summer's FIFA Women's World Cup in France have failed the sport and the players in that regard," she said. "The upcoming tournament has successfully put women's soccer in more French headlines than ever before. But the organizers are still falling short: with such low prices and small venues, they are selling a first-class tournament the way you would a second-class event."
Coche adds that the organizers did not consider local support from women soccer players when selecting venues. They are also denying the world's best women's teams the chance to play in Stade de France, the venue where the French men's national team won the World Cup in 1998.
"The women's grandest game deserved to be played in the host country's grandest stadium," said Coche. "By playing the final at the Parc Olympique Lyonnais, the organizers are telling the world that the best international female players are not worthy enough to play in the largest stadium of France."
Posted: June 7, 2019
Category: College News
Tagged as: Roxane Coche