Clay Calvert Comments on First Amendment Rights and Offensive Wording
Clay Calvert, director of the Marion B. Brechner First Amendment Project at the University of Florida College of Journalism and Communications, was quoted in "Window-Sticker Arrest: Is it Offensive Sure, But Obscene? Maybe Not" published in The Gainesville Sun on May 8.
The article features the story of a Lake City, Florida man who was arrested for possession of obscene material and resisting an officer when he refused to remove a bumper sticker the police officer perceived as offensive.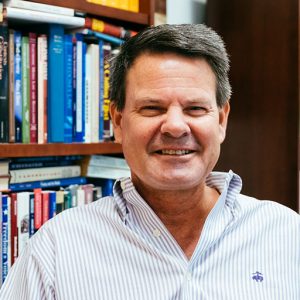 According to Calvert, "the sticker's words may be offensive to some people, but in the opinion of the U.S. Supreme Court, there's a difference between offensive and obscene speech. It's a words-only case, which is extremely rare. I think, this falls under offensive speech, which is protected by the First Amendment."
Calvert adds that prosecutors would have to prove the sticker obscene through the Miller test, a standard used by courts to define obscenity.
"The prosecutor would have to prove that an average Joe would find the words almost pornographic, to be hard-core sexual conduct and that it appealed to 'shameful or morbid interests in sex,'" he said. "I don't think anyone is going to find this appeals to shameful or morbid interest in sex. It's a three-word statement that intends to be amusing. It might be sophomoric and offensive, but I don't think it's obscene … I think it'd be best to not prosecute it."
Calvert was also quoted in "Columbia County Man Arrested for Obscene Deal" broadcast on WCJB, the ABC television affiliate in Gainesville, Florida
Posted: May 13, 2019
Category: College News, First Amendment Project
Tagged as: Clay Calvert, Marion B. Brechner First Amendment Prioject