Andrew Selepak Comments on Social Media and the Attacks in Sri Lanka
Andrew Selepak, University of Florida College of Journalism and Communications director of the online Master's program with a specialization in social media, was featured in "If Social Media Companies Don't Regulate Themselves, There Will Be Government Overreach" broadcast on CNBC on April 22.
Selepak joined CNBC's "Power Lunch" team to talk about how Sri Lanka has suspended social media use after deadly terror attacks.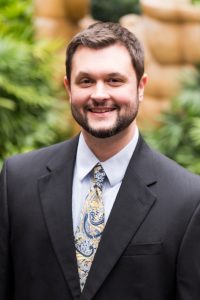 According to Selepak, preemptive action can avoid the spread of misinformation. If social media platforms don't regulate themselves there will be government overreach. They must address these issues to instill trust and limit possible censorship. He adds that if governments have the ability to shut down social media networks, this limits the potential growth and profitability.
Posted: April 25, 2019
Category: Alumni News, College News
Tagged as: Andrew Selepak, CNBC