Clay Calvert Comments on Targeting Journalists in the Aftermath of Julian Assange Arrest
Clay Calvert, director of the Marion B. Brechner First Amendment Project at the University of Florida College of Journalism and Communications, was quoted in "Trump Dismisses Fears Assange Case Signals Effort to Stifle Media" posted on KTXS-TV, the ABC affiliate in Abilene, Texas.
The article features President Trump's attempt to downplay the arrest of Julian Assange and the role the Justice Department may play in targeting journalists who publish classified information.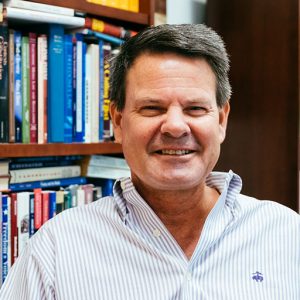 According to Calvert, the Assange case so far appears to diverge significantly from a typical reporter-source relationship that would be protected by the Constitution because of the alleged hacking. He adds that there is no First Amendment privilege to break generally applicable laws just because you're a journalist.
Calvert pointed to a 1998 case involving journalist Lawrence Matthews, who received and transmitted child pornography while researching a story. A federal district court rejected Matthews' motion to dismiss criminal charges, finding that "a press pass is not a license to break the law."
"Honestly, I don't fear for mainstream journalism in any way," Calvert said.
Posted: April 16, 2019
Category: College News
Tagged as: Clay Calvert, Marion B. Brechner First Amendment Prioject