Major New Podcast Study Reveals Listener Habits, Trust in Hosts
Most podcast users are millennial males, listen weekly, and engage with podcasts at home, according to a major new study by the University of Florida College of Journalism and Communications (UFCJC) and Futuri Media, a leading audience engagement and sales intelligence technology firm.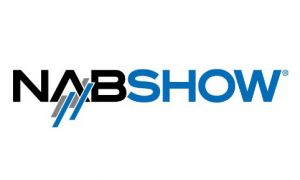 Results were presented at the National Association of Broadcasters' NAB Show on April 9 as part of a panel discussion titled "Radio's New Analytics: Understanding Listeners, Delivering Results." A copy of the presentation can be found at http://bit.ly/2019podcaststudy
The study, which included a national survey and in-depth interviews, was conducted in February 2019 with 2,000 regular podcast users who listened to podcasts in the past six months, and 18 participants who gave in-depth interviews on their habits. The study did not define podcasting vs. other types of on-demand audio, and respondents self-identified as podcast listeners. The study results suggest that consumers now consider several types of on-demand audio to be podcasts.
While the study was not limited to those who use terrestrial radio, the sample was large enough that it delivered several insights on the radio format preferences of those who also listen to podcasts regularly.
The study found that nearly three-quarters of users have been listening to podcasts for less than three years and, on average, listen to 4 podcasts per week for either 30 or 60 minutes. Users listen to podcasts on multiple platforms, but YouTube is far and away the dominant platform (70%), followed by Spotify (34%), iTunes/Apple Podcasts app (33%), Pandora (30%), and Google Play music app (23%).
Not surprisingly, nearly 80% of survey respondents listen to podcasts on their mobile devices. What is somewhat surprising is that the users listen to podcast most frequently at home (3.9 on a 5-point frequency scale), followed by in vehicles (2.8/5).
Politics and Government podcasts are the most popular, with 15% listing it as their favorite genre. Music was next (11%) followed by interviews/conversations, comedy, sports and recreation and non-fiction storytelling, cited by 8 – 9% of respondents.
Listeners trust their podcast hosts highly, prefer host-read ads, and look for creative, informative, humorous, and integrated podcast experiences. They want to listen to hosts who are authentic, feel like a friend, and share the users' passions and beliefs.
The study also found that among radio listeners who listen to podcasts regularly, 25-34 is the top age cell with both spoken word and music formats, with spoken word format attracting a more male audience (73% vs. 27% female), and music formats having a more even, but female- leaning split (51% female to 49% male). The top five favorite radio formats for regularly podcast listeners surveyed were Classic Rock (11%), Hip-Hop/Rap (10.9%), Country (10.4%), News/Talk (9.7%), and Alternative Rock (6.6%)
The study, which was supported by Futuri Media and their POST podcasting system, was designed and executed by UFCJC Telecommunication Professor and Director of Media Consumer Research Sylvia Chan-Olmsted with the help of doctoral student Ms. Rang Wang on the survey and undergraduate students in a capstone class who helped conduct the interviews.
Posted: April 10, 2019
Category: College News
Tagged as: Futuri Media, NAB, Randall Wright, Sylvia Chan-Olmsted