Linda Hon Receives Arthur W. Page Center Research Grant
Linda Hon, University of Florida College of Journalism and Communications Public Relations professor, has received a grant from the Arthur W. Page Center to study the "Antecedents and Outcomes of Corporate Political Advocacy Among Consumers."
The funding is a part of the Center's Page/Legacy Scholar Grant program.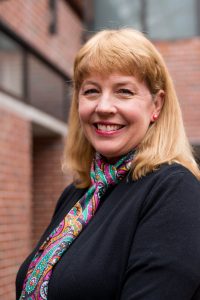 Hon, in partnership with CJC doctoral student Leping You, will study the growing area of corporate political advocacy (CPA), whereby companies take stands on social justice issues unrelated to their business missions that may alienate some stakeholders while engendering greater loyalty among others.
Through the course of their research they will develop and test an original model that seeks to predict the factors that lead to consumer social media engagement with companies about their CPA and the potential outcomes of that engagement such as boycotting or boycotting.
The Arthur W. Page Center for Integrity in Public Communication is a research center at the Penn State Donald P. Bellisario College of Communications dedicated to the study and advancement of ethics and responsibility in corporate communication and other forms of public communication.
Posted: April 9, 2019
Category: College News
Tagged as: Arthur W. Page Center, Linda Hon