Andrew Selepak Comments on Social Media Influencers
Andrew Selepak, University of Florida College of Journalism and Communications director of the online Master's program with a specialization in social media, was quoted in "Could 2019 Be the Year of the Social Media Influencer?" broadcast on WKMG News 6, Orlando's CBS television affiliate.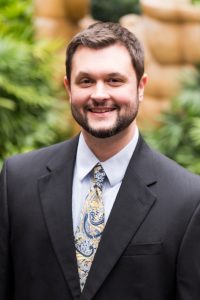 The story focuses on the possible confusion over Facebook posts and ads and looks for clarification from social media influencers, those that get people to buy or support a brand because they promoted it on social media.
According to Selepak, the reason why influencers post certain types of pictures is so they're consistent with their brand.
"If a fitness influencer's Instagram account is only filled with professional photos of them working out, at the gym, or promoting fitness equipment and apparel, and they add a picture of them on vacation or of their pet, it is inconsistent with the brand," Selepak said. "A brand is a mental expectation, and when people have an expectation of who and what you are, you want to make sure that brand is consistent." He adds, "it is a more authentic form of advertising because we believe and trust in the influencer and therefore trust in the brands they support."
Posted: March 26, 2019
Category: Alumni News, College News
Tagged as: Andrew Selepak