Clay Calvert Comments on Plans to Appeal Trump Twitter Account Ruling
Clay Calvert, director of the Marion B. Brechner First Amendment Project at the University of Florida College of Journalism and Communications, was quoted in "Trump Wants Appeals Court to Let Him Block Critics" on Twitter published on Bloomberg News on March 24.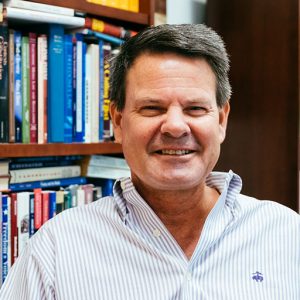 The article focuses on a federal judge's ruling that President Trump cannot block users on his Twitter account because it is considered a public forum. Lawyers for the president plan to appeal the ruling arguing that this account belongs to him and is not controlled by the government. The decision could determine how government officials use social media platforms.
"It's a hugely significant case in terms of how government officials can use social media platforms such as Facebook and Twitter and whom they can permissibly block from following them," said Calvert. "Government officials can still have private accounts without triggering First Amendment concerns if they use those accounts only for non-governmental purposes. But when it's Trump and he uses Twitter on a daily and nightly basis to comment on government issues and to criticize politicians, then that is where the First Amendment comes into play."
Posted: March 25, 2019
Category: College News, Marion B. Brechner First Amendment Project News
Tagged as: Bloomberg News, Clay Calvert