Andrew Selepak Comments on the Value of GRE Test Prep Courses
Andrew Selepak, University of Florida College of Journalism and Communications director of the online Master's program with a specialization in social media, was quoted in "What the GRE Test Is and How to Prepare" published in U.S. News and World Report on March 19.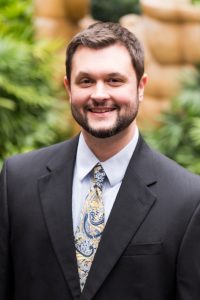 The article focuses on the value of a formal GRE prep course. To achieve an impressive score, students need to prepare for all aspects of the test and quickly become a problem-solver.
According to Selepak, the GRE General Test is similar to the SAT college entrance exam because it assesses competence in math, reading and writing. The scores provide a metric that can be used to make apples-to-apples comparisons between students who would otherwise be difficult to judge because they have vastly different undergraduate backgrounds.
"Grad school hopefuls should investigate whether the grad programs they are interested in have a GRE score minimum and look into the average GRE scores at those programs, so they can target programs where they have a realistic chance of acceptance," he said.
He adds that grad school hopefuls could benefit from a formal GRE test prep course which will force them to spend time on the prep course and has the benefit of a tutor who can hold them accountable.
Posted: March 22, 2019
Category: Alumni News, College News
Tagged as: Andrew Selepak, U.S. News and World Report