John Freeman's Collaborative Photographs Featured in Visual Communication Quarterly
University of Florida College of Journalism and Communications (UFCJC) Journalism Associate Professor John Freeman's article "An Ethnographic Study: The Duality of Collaborated Smartphone Images" was published in Visual Communication Quarterly, Volume 24, 2018, Issue 4. The article features 10 of his photographs including one image used for the cover.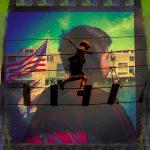 The article describes his collaboration with UFCJC Journalism Department Adjunct Professor and alumnus Daron Dean, B.S. Journalism 2004, on a process of blending two separate photos into a single image.  The merged photos were part of a project for Echosight, a site co-founded by UFJC alumnus Danny Ghitis, B.S. Journalism 2006, that encourages and facilitates the pairing of photographers to create collaborative photographic images.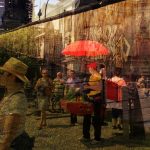 Visual Communication Quarterly is the official journal for the Visual Communications Division of the Association for Education in Journalism and Mass Communication (AEJMC). It is distributed worldwide to educators of photography, art, graphics, data visualization and multimedia.
Posted: January 25, 2019
Category: College News
Tagged as: Daron Dean, John Freeman, Visual Communications Quarterly