Debbie Treise to Step Down as Graduate Studies and Research Senior Associate Dean in August 2019
Debbie Treise, University of Florida College of Journalism and Communications (UFCJC) senior associate dean for Graduate Studies and Research, will step down from her position in August 2019 after more than three decades at CJC. She will continue to teach until August 2020.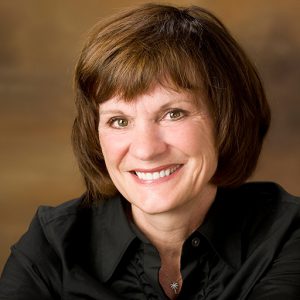 During her 30-year tenure, Treise has served as a mentor to many graduate students. She has chaired 45 Ph.D. committees, served on 48 other doctoral committees, chaired 97 master's committees, served on 94 other master's committees as well as 19 external committees. She grew the Ph.D. program to 72 students and helped it achieve the ranking as one of the top 10 Ph.D. programs at UF.
"Dr. Treise has been a tireless advocate for both our research and graduate programs," said Diane McFarlin, UFCJC dean.  "Throughout her time at CJC, her leadership style has been consistently inclusive and consultative. She is an adept collaborator, both within the College and externally, which has resulted in opportunities for our growth that might not otherwise have presented themselves."
Treise was the first CJC professor to receive the University of Florida Research Faculty fellowship. She has won the College Research Award twice and received UF's Outstanding Doctoral Mentorship Award in 2010. She was national president of American Academy of Advertising (AAA) and was selected to attend the HERS Leadership training in 2014.
After graduating CJC with her bachelor's in Advertising, Treise had a professional career in sales and copywriting in the Tampa Bay market before pursuing her academic career. She received her MA in Mass Communication from the University of South Florida and completed her Ph.D. In Communications at the University of Tennessee.
She Joined the faculty of CJC in 1992 as an assistant professor and ascended to associate in 1997 and professor in 2002. She was named Associate Dean of Graduate Studies in 2003 and Senior Associate Dean Graduate Studies and Research in 2013. In addition to her academic pursuits, she is also a licensed flight instructor.
Posted: January 16, 2019
Category: Alumni News, College News
Tagged as: Debbie Treise