CJC Doctoral Student Receives American Academy of Advertising Dissertation Award
Summer Shelton, University of Florida College of Journalism and Communications doctoral student, will receive a $2,000 award from the American Academy of Advertising's Dissertation Award Competition.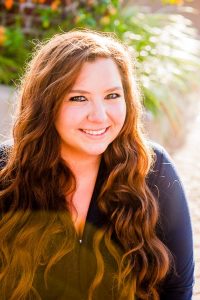 Shelton's dissertation, "Improving Representations of Disabilities in Advertising: Recommendations for Change," focuses on how people with disabilities are represented in advertising. She explores the issue of "inspiration porn." This concept is used in ads to show people with disabilities as inspirational stimuli for the benefit of non-disabled audiences. She found that this representation has been deemed problematic. She is seeking ways to improve this perception and to develop effective ads featuring people with disabilities.
Shelton will receive the award at the American Academy of Advertising's annual conference in Dallas, Texas in March. She plans to graduate in summer 2019. Her dissertation committee Chair is CJC Senior Associate Dean of Graduate Studies and Research Debbie Treise.
Posted: January 10, 2019
Category: College News, Student News
Tagged as: Amercan Academy of Advertising, Summer Shelton