Clay Calvert Comments on a Federal Defamation Lawsuit in the Southern District of Florida
Clay Calvert, director of the Marion B. Brechner First Amendment Project at the University of Florida College of Journalism and Communications, was quoted in "Media Company Fires Back at Ex-Trump Staffer's $100M Suit Over Stripper Abortion Report" published in Daily Business Review on Jan. 4.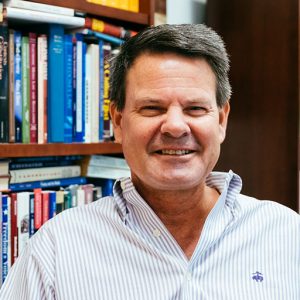 The story focuses on former Trump campaign spokesperson Jason Miller's claim that an article in Gizmodo Media Group's Splinter News, written by journalist Katherine Krueger, has ruined his life. Gizmodo claims the article content was based on a publicly filed document that was never sealed.
According to Calvert, the case will eventually be dismissed due to a longstanding fair and accurate reporting privilege for journalists.
"The odds of this case actually reaching a jury are slim to none," Calvert said. "That privilege allows journalists to fairly and accurately report allegations from public documents, as long as they attribute those allegations to those documents."
He added, "it's not unusual for plaintiffs in defamation suits to attach sky-high prices to defamation suits – often in the hope that it will drive a settlement or increase the likelihood of a jury awarding, say, a few million less."
Posted: January 7, 2019
Category: College News, First Amendment Project
Tagged as: Clay Calvert, Marion B. Brechner First Amendment Prioject