Andrew Selepak Comments on Snapchat for Business Accounts
Andrew Selepak, University of Florida College of Journalism and Communications director of the online Master's program with a specialization in social media, was quoted in "21 Social Media Pros and Snapchat Experts Share the Most Important First Step in Setting Up an Effective Snapchat for Business Account" published on sharethis.com on Dec. 12.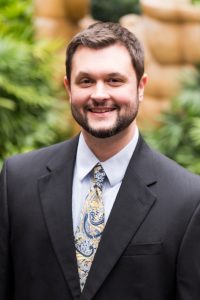 In the article, Snapchat experts were asked to provide advice on what to do first when setting up a business account. According to Selepak, the most important consideration is to determine if the Snapchat account will help reach the intended audience.
"While it would be nice if a company had unlimited resources to dedicate to their marketing, and in particular to their social media marketing, this is not the case. So, a company must decide where to allocate their resources, and for most companies that is not Snapchat." he said.
"By contrast, Instagram, which also has Instagram Stories which are the equivalent of the ephemeral content that made Snapchat famous, has 500-million daily users, and nearly one-third of users are between the ages of 30 and 49," he said. "Before a company decides to start assigning resources for a Snapchat account, they have to determine if their users are even on Snapchat and if they are wasting time and money on a platform that might become the next MySpace."
Posted: December 18, 2018
Category: Alumni News, College News
Tagged as: Andrew Selepak