Ron Rodgers to Present at the American Journalism Historians Association National Convention
Ron Rodgers, University of Florida College of Journalism and Communications Journalism associate professor and graduate coordinator, will participate in a panel on religion and the media and also present a paper on "Baseball and the News" at the annual national convention of the American Journalism Historians Association in Salt Lake City, Utah, from Oct. 4 to 6.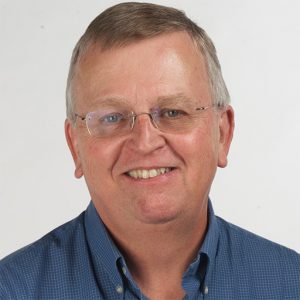 The panel, "Faith as Media Frame, Influence, and Component," will examine religious themes present in mediated framing in late nineteenth-and early twentieth-century U.S. media history. Rodgers will discuss the religious dimensions of journalism criticism in the nineteenth and twentieth centuries in order to show how they helped the commercial press identify its roles and responsibilities and how those concerns resonate with today's society that urgently needs credible news reporting but that distrusts media more than ever.
Rodgers paper "Baseball and the News" looks at the debate a century ago among publishers and editors about "the overgenerous publicity given baseball by the newspapers" and the need to curtail coverage of the sport. But, , within that dispute between newspapers and baseball was a debate about what is news and what is not news – leading to a maturing articulation about what it means for the press to serve the public interest, which culminated in early twentieth century expressions about the concept of "constructive journalism."
Posted: September 28, 2018
Category: College News
Tagged as: American Journalism Historians Association, Ron Rodgers