Guardian U.S., ProPublica and Florida Times-Union Win ONA's 2018 UF Investigative Data Journalism Award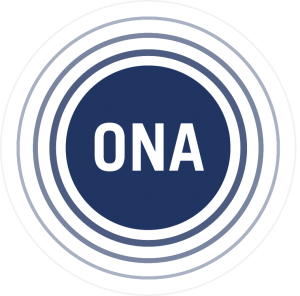 Guardian U.S. and ProPublica with the Florida Times-Union (Jacksonville) won the fifth annual University of Florida Awards in Investigative Data Journalism at the 2018 Online News Association (ONA) Online Journalism Awards ceremony on Sept. 14.  The $15,000 prize, the largest offered by the ONA, will be shared by the winners.
ProPublica and the Times-Union were honored in the small/medium newsroom category for "Walking While Black", an investigative report that showed enforcement of pedestrian tickets in Duval County, Florida, to be racially disproportionate and possessed lasting consequences to those ticketed. Reporters Ben Conarck of the Times-Union and Topher Sanders of ProPublica, using data from a variety of local and state agencies, showed the disparities across every category of pedestrian ticket in Duval County. The reporters got the police to admit that they used the issuing of tickets as a strategy to get probable cause to stop and question those suspected of some kind of criminal activity.
As a result of the story, local civil rights leaders called for an end to the writing of pedestrian tickets by the Jacksonville Sheriff's Office and local lawmakers drafted legislation to limit the damage done by unequal enforcement by police.
The Guardian U.S. won in the large newsroom category for "Bussed Out: How America Moves its Homeless", an 18-month investigation that was the first detailed analysis of America's homeless relocation programs. The investigative team, which compiled a database of more than 34,000 journeys and analyzed their effect on cities and the travelers, produced a stunning interactive site that has received industry-wide acclaim.
The UN Special Rapporteur on the Right to Adequate Housing called the story "a devastating read in so many ways". Numerous journalists and academics have asked to share the Guardian's bussing dataset.
The prizes were established by a gift from the estate of Lorraine Dingman to the College. Representatives from the winning news organizations will visit the College in the spring as journalists-in-residence to discuss the project and work with both students and faculty on investigative journalism techniques.
Posted: September 16, 2018
Category: College News
Tagged as: Dingman, Florida Times-Union, Guardian U.S., ONA, ProPublica