Andrew Selepak Comments on Smartphones, Social Media and Online Education
Andrew Selepak, University of Florida College of Journalism and Communications director of the online Master's program in social media, was quoted in stories about the future of smartphones, why students should consider online education and how student social media use could affect future employment.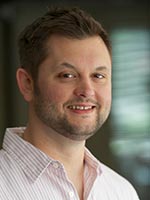 In "What We Can Expect from the Smartphone of the Future", published Sept. 13 on Verdict, Selepak said, "The future of smartphones, at least for the next few years, will be less like a phone and more like a tablet with bigger screens, better sound and cameras, faster processors and longer lasting batteries. In the near future, smartphones will look more like tablets that fold out not to reveal a keyboard but a larger screen. This foldable display will give users a bigger screen to watch videos, video chat, and surf the web and social media. Phones have been getting bigger for years, and foldable display screens are the next step."
In "5 Reasons to Consider Online College, Even if You Think You're Not the 'Online School' Type", published Sept. 6 on Niche, Selepak said, "For online students, some schools charge the same tuition rates for out-of-state students as in-state, which means it's possible to get a degree from a school in another state for the same cost that students in that state are paying." He also commented on the flexibility of online programs. Most programs are "asynchronous, which means students can watch lectures and complete assignments on their own time," he said.
George Washington University news site The GW Hatchet, reported on the University's new president's address to freshman and his cautions about social media and its impact when they begin looking for jobs.  The story quoted Selepak's perspective on a university's role in training students about social media use.  "It's important that the university discuss what it means to be a member of the university community and the traditions of the school," Selepak said.
Posted: September 14, 2018
Category: College News