Clay Calvert Comments on Supreme Court Anti-Regulation Decisions
Clay Calvert, director of the Marion B. Brechner First Amendment Project at the University of Florida College of Journalism and Communications, was quoted in "Creative Attorneys Get Anti-Regulation Ammo in High Court Case" published in Law 360 on July 6.
The article focuses on the U.S. Supreme Court encouragement of wide-ranging challenges to government regulations and policies by endorsing a theory of free speech to shield anti-abortion centers from disclosing state-funded abortion services.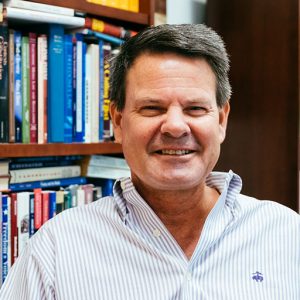 Calvert commented on Justice Stephen Breyer's opinion on threats to government regulations and disclaimers that could invite litigation rather than limitation and clarification. He says that Breyer's dissent was dominated by a "parade of horribles" that is unlikely to occur.
"Breyer's got a good point on [the superficiality of the majority's disclaimer] – that disclaimer [on the legality of health and safety warnings] was rather cursory," he said.
Posted: July 12, 2018
Category: College News, Marion B. Brechner First Amendment Project News
Tagged as: Clay Calvert, Law 360, Marion B. Brechner First Amendment Prioject