Clay Calvert Comments on First Amendment Free Speech Protections
Clay Calvert, director of the Marion B. Brechner First Amendment Project at the University of Florida College of Journalism and Communications, was quoted in "She Urged Her Boyfriend to Kill Himself. Her Lawyers Say it was Free Speech," published in The Washington Post on July 10.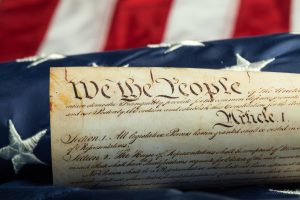 The article focuses on the case of Michelle Carter who encouraged her boyfriend to commit suicide through text messages. Lawyers for her appeal case claim that the judge's decision violated her right to free speech and that the text should not have been used to convict her.
According to Calvert, the standard used to test First Amendment cases has existed since 1968, and it dictates that abstract advocacy of illegal activity is protected by the Constitution.
"A speaker is not protected by the First Amendment if her speech is intended to incite or produce imminent unlawful action and if such unlawful action is substantially likely to occur," he said.
Posted: July 12, 2018
Category: College News, First Amendment Project
Tagged as: Clay Calvert, Marion B. Brechner First Amendment Project, The Washington Post