Andrew Selepak Comments on U.S. Cultural Influence and TV Sitcom Revivals
Andrew Selepak, University of Florida College of Journalism and Communications director of the online Master's program in social media, was quoted in "The Five Countries that Set World Culture" published on BBC.com on July 2.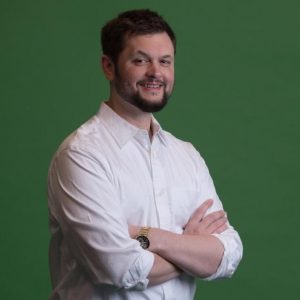 The article focuses on five top-ranked countries that exemplify cultural influence– Italy, France, United States, Spain and the United Kingdom – to find out how their nations make a global impact. The U.S. was selected for being modern and influential in entertainment as well for being the home of tech industry giants Facebook, Twitter, Google and Amazon.
Global influence is often measured by military, political or economic might, but for some countries, it's the strength of the culture – its food, fashion or entertainment – that most strongly impacts the wider world.
Selepak commented on behalf of the U.S., stating that the American identity is firmly rooted in the power of possibility and dreaming beyond humble beginnings. He mentions New York City and Hollywood in Los Angeles as areas that shape culture in the U.S. and beyond.
"We still believe in the 'American Dream' here, which is only possible in what was once a British colony of debtors, salves, the religiously persecuted and the world's poor," said Selepak.
Selepak also commented in "What Five Shows Can Teach Showrunners Trying to Breathe New Life into a 'Roseanne' Reboot," published on CNBC.com on June 16.
The story focuses on the abrupt cancellation of this sitcom revival and the creation of a new spinoff called "The Conners." It reviews other popular television program spinoffs that have been successful without central cast members.
"Many shows simply end once they lose a central character," said Selepak."But there are some that see success, for however brief it may be — and no actor represents this more than Charlie Sheen."
Posted: July 12, 2018
Category: Alumni News, College News
Tagged as: Andrew Selepak, BBC.com, cnbc.com