Andrew Selepak Offers Advice on the GRE and Resume Preparation
Andrew Selepak, University of Florida College of Journalism and Communications director of the online Master's program in social media, was quoted in "The GRE: Nine Frequently Answered Questions" published in US News & World Report on June 25.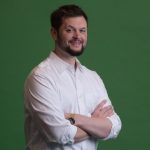 The article focuses on the GRE, a standardized test designed to measure academic readiness for graduate school, and explains how academic programs use the test, how scores impact your competitiveness, and also offers tips for preparing for the exam.
According to Selepak, GRE scores provide him a metric he can use to make apple-to-apple comparisons between students even if they have vastly different undergraduate backgrounds.
He adds that many grad school hopefuls could benefit from a formal GRE test-prep course, which forces them to spend a significant chunk of time on test prep and provides them with a tutor who can hold them accountable.
Selepak was also quoted in "How Grads Can Get the Job with Limited Work Experience," published in Business News Daily on June 27. The article focuses on how recent graduates with minimal work experience have the tools to put together a resume that will help them move from worried graduate to a new hire. Tips include creating different resume variations, showcasing skills and extracurricular experiences, and developing a personal brand through an online portfolio.
"Recent graduates should know that a paper resume can only do so much for them," said Selepak. "I encourage all of my students to create portfolio websites and LinkedIn accounts, and to list both at the top of their resume. Unlike a paper resume, an online portfolio can include multimedia as well as projects the students have completed at an internship."
Posted: July 2, 2018
Category: College News
Tagged as: Andrew Selepak, Business News Daily, US News & World Report