Clay Calvert Pens Column on Supreme Court Decision in Lozman vs. City of Riviera Beach
Clay Calvert, director of the University of Florida College of Journalism and Communications Marion B. Brechner First Amendment Project, is the author of "Fane Lozman's Long Fight to Criticize Riviera Beach May Go On, Supreme Court Rules" published in the Tampa Bay Times on June 19.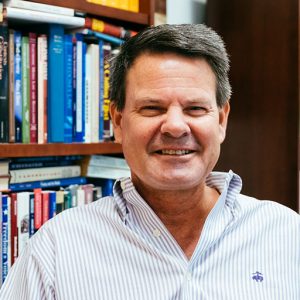 In the column, Calvert focuses on Fane Lozman and his arrest for speaking during the public comment period of a city council meeting. Lozman was an outspoken critic of the city's plan to use its eminent domain power to seize homes along the waterfront for private development and, during the meeting, he was stifled by the council.
According to Calvert, "Lozman vs. City of Riviera Beach is a retaliatory arrest case. It pivots on whether Fane Lozman was arrested in retaliation for exercising two different First Amendment rights. One is the right of free speech and the other is the right 'to petition the government for a redress of grievances'"
Calvert said that the Supreme Court decision held that "Lozman need not prove the absence of probable cause to maintain a claim of retaliatory arrest against the city" and sent the case back to the 11th Circuit Court. Calvert says that Lozman won this battle, but the war over his First Amendment right to complain to local government officials goes on.
Posted: June 21, 2018
Category: College News, Marion B. Brechner First Amendment Project News
Tagged as: Clay Calvert, Marion B. Brechner First Amendment Project, Tampa Bay Times