Clay Calvert Pens Essay on the First Amendment and Extremist College Campus Speakers
Clay Calvert, director of the University of Florida College of Journalism and Communications Marion B. Brechner First Amendment Project, authored "College Campuses as First Amendment Combat Zones and Free-Speech Theatres of the Absurd: The High Price of Protecting Extremist Speakers for Shouting Matches and Insults," published in the spring 2018 issue of the  First Amendment Law Review.
In the essay, Calvert recounts the Oct. 2017 visit by white nationalist Richard Spencer to the UF campus. He explores two issues: the collapse of on-campus, civilized conversations when an audience is confronted by a speaker who espouses offensive, disquieting viewpoints; and the exploitation of public universities by extremist speakers to garner high-profile stages from which to gain the media spotlight they crave.  ​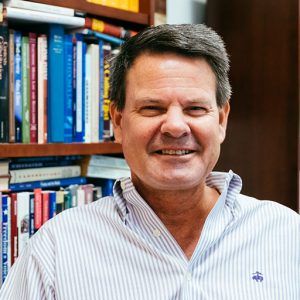 Calvert contends that the collapse of conversations on public university campuses and the rise of attitudes in favor of stifling speakers are profoundly troubling developments for the future of the First Amendment. He continues that it is "equally worrisome that educational institutions are being exploited and held financially hostage in the name of the First Amendment by extremist speakers."
Posted: May 8, 2018
Category: College News, First Amendment Project
Tagged as: Clay Calvert, First Amendment Law Review, Marion B. Brechner First Amendment Project