Ann Christiano Delivers Commencement Address to UF Doctoral Graduates
Ann Christiano, University of Florida College of Journalism and Communications' Frank Karel Chair in Public Interest Communications and Center for Public Interest Communications director, delivered the commencement address today to all graduating UF doctoral students.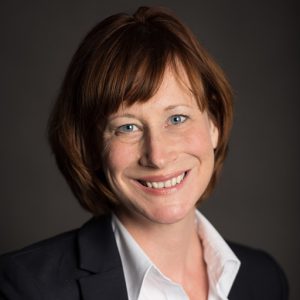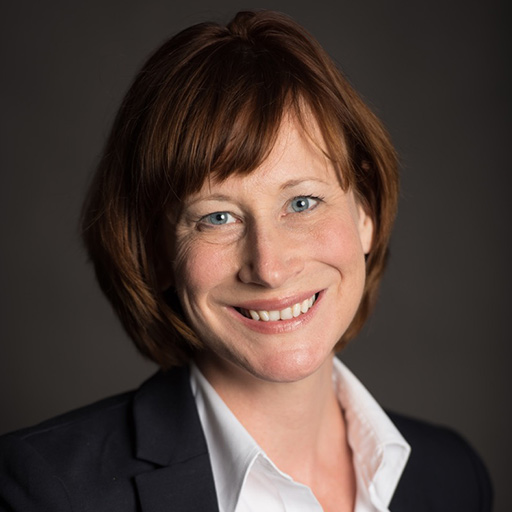 Christiano challenged the graduates to be "virtuosos of curiosity."
"The path to becoming the best version of yourself isn't  straight or obvious. You are on a quest, and a magnificent one," Christiano told the students gathered at the Stephen C. O'Connell Center.  "You are the story. Be a story whose plot twists fascinate others and inspire them to find their own. That takes transparency, honesty, and a willingness to let others see your flaws, uncertainties and failures."
Watch the video
The full transcript of the commencement address follows.
Good morning.
Today, we are here to celebrate you and your commitment to scholarship. You've honed your ability to ask big questions and find their answers. You've trained to become athletes in the discipline of curiosity.
Today, I call on you to go a step further — to become virtuosos of curiosity.
When I think of virtuosos, (start video) I think of Alessandra Ferri, who was a prima ballerina at the Royal Ballet and world-famous–particularly for her portrayal of Juliet in Romeo and Juliet. She was at the top of her field, recognized as one of the greatest in the world. And then she left the Royal Ballet to join American Ballet Theatre. Why? Because she didn't think she had achieved her potential.
As you watch her, you feel Juliet's passion for Romeo. She's extraordinarily technically proficient. But look at her. She is as gifted as a storyteller as she is a dancer.
And today, we honor another virtuoso who created dozens of iconic moments of her own. Ms. Rivera, I grew up in a ballet studio, I have idolized you and I never imagined in my craziest aspirations that I would get to be on stage with you.
But here it is, it's happened.
And we're both wearing really unflattering outfits.
When I think of virtuosos, I also think of Kev Marcus and Will B. of the duo Black Violin. Let me show you.
They are classically-trained artists who grew up in Fort Lauderdale. They merged their music with hip-hop for a sound that's unlike anything else, and transcended their art form.  They use their music to overcome stereotypes and the discrimination they've faced.  Kev has said of those stereotypes: "I'm kind of glad for it because it gives me a goal of something to try and debunk." 
The term "virtuoso" is often associated with these kinds of brilliant performances.
What we often forget is "virtuoso" can also be used to describe "an experimenter or investigator — particularly in the arts or sciences."
Let me introduce you to Nicolay Vavilov, a Russian geneticist and botanist. He grew up amidst famine, and was certain that the end to world hunger lay in finding and protecting seed and plant types that could thrive under a range of conditions. Vavilov made expeditions to 64 countries, learning countless languages along the way. Under his leadership, the Vavilov Research Institute of Plant Industry acquired millions of specimens.
But when Stalin came to power, he supported those without scientific training including a pseudo-scientist named Lysenko,  Vavilov was thrown into the Gulag. Ironically, this brilliant scientist who had devoted his life's work to ending famine died of starvation just two years into his 20-year sentence.
His legacy doesn't end there.
In the summer of 1941, German troops entered Russia, and by September Leningrad was under siege. (slide: siege of Leningrad) Scientists at Vavilov's plant institute knew they had to protect the seeds from the Germans and their starving compatriots. They barricaded themselves in the institute, taking turns to protect the seeds from the Germans, their fellow Russian–and an infestation of rats.
The German siege wore on for more than three years.  800,000 Russians died. As food sources inside the institute dried up, the scientists were faced with a terrible decision. They could eat the seeds and roots that they had worked so hard to collect and preserve—or they could die of starvation.
You know what they chose.
The institute remains, and the seeds they gave their lives to protect. It is still one of the largest seed banks in the world, though you might argue that like those plant geneticists and botanists who died so heroically in the Vavilov Institute, science is still under siege.  
A recent paper from the Pew Research Center shows that only 40 percent of Americans report strong trust in scientists. In March, researchers at MIT published a study showing that—on Twitter–fake news can travel as much as six times faster than the truth.
It feels like scientific inquiry–and the truth itself–is under threat.
Today, the stakes may be different than those scientists faced during the dark days of the siege in Leningrad, but they are no less important.
There is a narrative that scientists are not good communicators. That they're content to tuck their work away in journals and share it at sparsely attended academic conference sessions. That they are counseled not invest time in working with the news media because they will be misunderstood and misquoted and will never be admitted to the National Academies of Science.
I don't know where this narrative originated.
 But I don't believe it—there's too much evidence to the contrary. Science is filled with virtuosos who shared their stories and challenged themselves to engage people in their work who don't share their expertise.
Einstein was certainly one of them. He was—of course–a brilliant physicist who changed our understanding of time. He was also goofy and kind
I love this picture of him in his fuzzy slippers on the front porch of his home on Mercer Street in Princeton.
He is quoted as telling a new mom that the surest way to guarantee her child's intellect was to read him fairy tales and more fairy tales. As a lover of stories and storytelling, I couldn't agree more.
Lisa Scott, an associate professor in UF's Psychology Department who is here today, has the science to back Einstein up. She studies infant brain development and learning. Her research shows that reading particular kinds of stories at specific stages of development can improve babies' cognition.
That's her own daughter, in Lisa's lab. Lisa had published her work in several academic journals, but she wanted to get it to parents. Her previous efforts working with the news media hadn't gone well, so she decided to write an article for the Conversation, a news site that uses academics as reporters and journalists as editors and provides opportunities for academics to share research with non-expert audiences. Her article got picked up in dozens of publications. As of today, it has hundreds of thousands of reads, and appeared in the Washington Post, Scientific American and most importantly for her goal to reach parents, Parents magazine. Oh—and the revelation? Read your kids books that include characters with names.
David Prevatt is an associate professor here at UF in civil and coastal engineering. He's a structural engineer who is passionate about buildings, and he studies how strong our houses are in the face of major wind events like hurricanes and tornadoes. Recently, he showed me an image of a neighborhood surrounding a school in Moore, Oklahoma taken from the air days before a tornado hit.
He showed me a second photo taken after the tornado. 40 percent of the buildings in the tornado's path were leveled. He said, "What's so frustrating to me about this is that I had published a paper just a few years earlier—that had it been applied—would have saved many of those houses.
"But," he added,  "that's not even the thing that frustrates me most."
And then he showed me a paper of his from the 1990s, that said the same thing.
Another from a different scholar had been published in the 1970s on a similar topic…another published in 1968…and one published one hundred and twenty one years ago.
He held up his hands in frustration, shaking his head.  He said: "This knowledge isn't making its way from the journals into the design plans of builders. We have  known for more 100 years how to prevent this kind of damage."  With that, David told me, "I can't just keep turning out more research papers. I have to be an advocate for the truth."
Today, in addition to continuing his research, David is developing an app to help home buyers better evaluate their homes for resiliency and make minor modifications that could save their lives and livelihoods.
Dr. Andy Selepak, whose office is just down the hall from mine in the College of Journalism and Communications , was telling me one day about his goal to share more of his work about media effects with the news media. But when he started down this path, some of his senior colleagues discouraged him. They told him he was likely to be misquoted. Or his comments could be used out of context.
His response: "And what will they do with my silence?"
The world requires more of you than to be great in your discipline and communicate with your peers. Each of the virtuosos I've told you about today stepped out of their path to push themselves not simply to the top of their field, but to the top of their potential.
For each of them, becoming a virtuoso required them to become great storytellers who opened themselves to new opportunities and shared those vulnerabilities with others. They didn't just tell better stories. They became them.
The path to becoming the best version of yourself isn't  straight or obvious. You are on a quest, and a magnificent one.  
You can choose to be like Alessandra Ferri, or Kev and Will. Or Ms. Rivera. Or Lisa Scott or David Prevatt. Or Andy Selepak.
Maybe you're Vavilov, travelling the world to collect and add to a massive collection of seeds that will protect our future. Or like the scientists, sacrificing to make the world a better place.
You are the story. Be a story whose plot twists fascinate others and inspire them to find their own. That takes transparency, honesty, and a willingness to let others see your flaws, uncertainties and failures.  
What does this mean on a practical level? It means that you are required to explain why your quest matters to people who are not experts. Enter their worlds, don't just expect them to come to ours.
Why does it matter so much that we should take these precious moments on your day of triumph and celebration?
I don't share these stories simply as advice for a brilliant career and a happy life. The world requires the truth that only you can share. Scholarship and science can bring us back to the truth and to our best selves as humans in a pluralistic society.
If you do this, you will clear the path into the ranks of the virtuoso. And when you do,  you will ignite others with your passion.  
You will make others' faith in the academy burn brighter.  
Who better than the virtuosos of curiosity to lead us to the truth that will make us all our best selves? Who better than you?
Thank you.
Posted: May 5, 2018
Category: College News
Tagged as: Ann Christiano