CJC Doctoral Student Pens Commentary on Children's Behavioral Trends
Austin Vining, a University of Florida College of Journalism and Communications doctoral student, is the author of "Kids These Days: Are They Really Worse?" published in the Orlando Sentinel on April 4.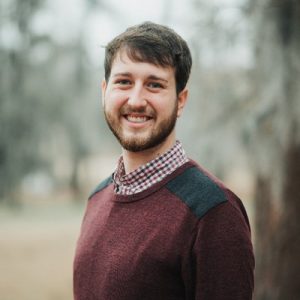 In the commentary, Vining discusses whether today's kids have worse behavior and morals than kids did decades ago. His research suggests that this mindset has not changed very much. He says that adults still report that kids are failing to learn positive values, even though data from a 2016 report claims that today's teenagers are the best-behaved on record.
Vining states that "While the times and technology have changed, some things never will. In a cycle that dates back at least as far as Ancient Greece, adults continue to bemoan each new generation. It's time to flip the narrative. After all, this could actually be the greatest generation."
The op-ed originally was written for an assignment in UFCJC Telecommunication Assistant Professor Jasmine McNealy's Technology Policy course.
Posted: April 10, 2018
Category: College News, Student News
Tagged as: Austin Vining, Orlando Sentinel