Clay Calvert and Austin Vining Co-Author Article on Fake News and the Supreme Court
Clay Calvert, University of Florida College of Journalism and Communications Marion B. Brechner First Amendment Project director, and Austin Vining, J.D./Ph.D. student, co-authored an article included in the fall issue of the First Amendment Law Review published by the University of North Carolina, Chapel Hill.
"Filtering Fake News Through a Lens of Supreme Court Observations and Adages" analyzes multiple issues affecting fake news through a prism of seven observations by the U.S. Supreme Court concerning the First Amendment, free speech, and other matters.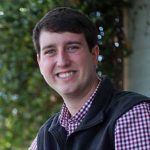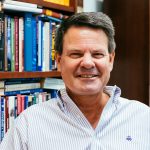 According to Calvert and Vining, "the Court's wisdom in these quotations provides propitious points of entrée for exploring how to address and remedy problems many fear fake news causes. The article concludes that because fake news will never be eradicated from the metaphorical marketplace of ideas, greater effort must be spent making real news—fake news's constructive flipside— more appetizing to the public."
Posted: March 30, 2018
Category: College News, Student News
Tagged as: Austin Vining, Clay Calvert, First Amendment Law Review, Marion B. Brechner First Amendment Project