Norm Lewis Comments on Journalist Interaction with Crisis Survivors
Norm Lewis, University of Florida College of Journalism and Communications Journalism associate professor was quoted in "How the Press Interacts with Mass Shooting Survivors May be a Crucial Part of Recovery" published in the Huffington Post on Feb. 23.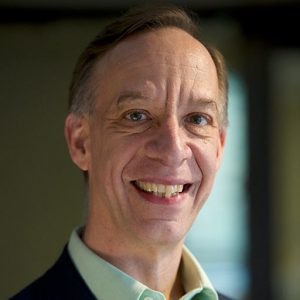 The article references a scientific research paper, written by Lewis, CJC Journalism Professor Kim Walsh-Childers and Jeffrey Neely, Ph.D. 2011, in the aftermath of the 2007 Virginia Tech shooting. "Listeners, Not Leeches: What Virginia Tech Survivors Needed from Journalists" focused on what happens to survivors of tragedies when their need for compassion, understanding or privacy clashes with a journalist's duty to inform the public.  In this paper, Lewis argued that instead of jockeying for exclusive, individual interviews of the most traumatized survivors, reporters should coordinate a press pool to share reporting.
"When you've got journalists outnumbering survivors 4-to-1, and everyone's clamoring for the same interview with the same person, it creates a sense of being under siege," Lewis said. "It doesn't really matter that they're all good people doing good work and they're all acting in a responsible, caring manner. By their sheer number, it becomes an overwhelming sense of invasion. Journalists have to understand that yes, they can behave well, but sometimes just too many of us creates harm in and of itself."
Posted: March 7, 2018
Category: College News
Tagged as: Huffington Post, Kim Walsh-Childers, Norm Lewis