Frank LoMonte Comments on the Culture of Secrecy at Universities
Frank LoMonte, director of the University of Florida College of Journalism and Communications Brechner Center for Freedom of Information is the author of the column "Break MSUs Secrecy Addiction" published in The Detroit News on Jan. 25.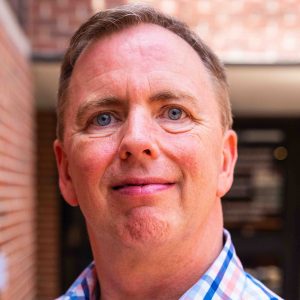 LoMonte comments on the culture of secrecy at Michigan State University (MSU) and the information coverup on Larry Nassar, former MSU and USA Gymnastics team physician. In the column, LoMonte asserts that state universities can no longer be "law-free zones" where compliance with state statutes is essentially voluntary. He claims that this culture has created arrogant, out-of-touch institutions that regard themselves as above the law and it's time to take that independence away, before more unsuspecting people can be victimized by secrecy.
LoMonte was also quoted in "Pitt Chancellor Defends Information Blackout on Fraternity Incident" published in the Pittsburgh Post-Gazette on Jan. 24. The article focuses on the lack of information available on a University of Pittsburgh alcohol-related fraternity event. LoMonte claims that colleges routinely release details about Greek Life misconduct and can do so without violating any privacy acts.
"The bottom line is that colleges can and should disclose the narrative description of what happened when there is serious misconduct at a Greek organization," he said. "The public has a right to know whether these organizations are safe places to join and visit, and whether the disciplinary and law-enforcement processes are working properly."
Posted: January 31, 2018
Category: College News
Tagged as: Brechner Center for Freedom of Information, Frank LoMonte, Pittsburgh Post-Gazette, The Detroit News