Andrew Selepak Comments on Fake News and Resume Preparation
Andrew Selepak, University of Florida College of Journalism and Communications director of the online  Master's program with a specialization in social media, was quoted d in "Schools May Start Tackling Fake News: #NowWhat" published in ecosalon on Jan. 18.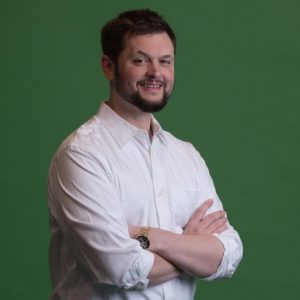 The article focuses on the prevalence of fake news and the desire of some government officials to create nationwide legislation to help students determine what internet news is real. Selepak asserts that strengthening media literacy and helping those that have difficulty identifying fake news are critical.
"Fake news has the devastating potential to make [people] less equipped to participate in a democratic society," Selepak said.
Selepak was also quoted in "16 Words You Should Never, Ever Have on Your Resume" published in the January 2018 edition of Reader's Digest. Selepak comments on including computer skills in your resume.
"If your experience with Office is limited to Word, the fact that you used the program to create your job application speaks for itself," he said. "Plus, you might be lying about your skills without realizing it. While most people put Microsoft Office, they don't actually know how to use the complete Office Suite including how to make a PowerPoint or how to calculate and manipulate data in Excel."
Posted: January 22, 2018
Category: College News
Tagged as: Andrew Selepak, ecosalon, Fake News, Reader's Digest