Andrew Selepak Comments on Richard Spencer's Visit to UF
Andrew Selepak, University of Florida College of Journalism and Communications director of the online  Master's program with a specialization in social media, was featured in "Civil Pro/Con Debate: Should White Supremacists Be Allowed to Speak and Hold Rallies on Public College Campuses?" published in the Huffington Post on Nov. 6.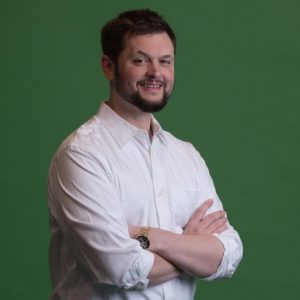 The article features nine different experts offering their opinions on the recent Richard Spencer visit to UF. Selepak argues in favor of allowing the speech for several reasons including Spencer would have most likely won a legal battle to speak, law enforcement and Gainesville residents were prepared for possible violence, and the community was unified in defiance.
"It was an expensive lesson to be learned but in a way it does provide a new narrative and memorial to Charlottesville," Selepak said. "Spencer and his people were exposed for being trolls with little to say. Their arguments were not persuasive and their rhetoric fell on deaf ears despite them picking this part of the country to be open to their beliefs. His speaking was a needed win."
Posted: November 13, 2017
Category: College News
Tagged as: Andrew Selepak, Huffington Post