The Agency Creative Director Jim Harrison Joins CJC Faculty
Jim Harrison, creative director of The Agency in the University of Florida College of Journalism and Communications, will join the core faculty of the College and add teaching to his responsibilities.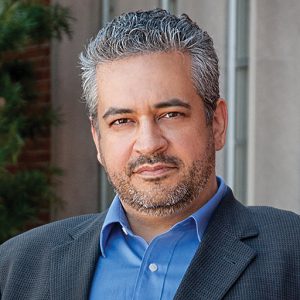 Harrison will teach "Forward Thinking: Understanding and Applying Creative Strategies." This course is structured to provide an in-depth understanding of the mechanisms and psychology of creative thinking, as well as key behaviors, best practices and skills that unlock creative ideas and foster stronger team collaborations.
Harrison is an award-winning communicator, graphic designer and visual artist. Before joining The Agency, he was a senior creative director for UF and founding vice president of AIGA Gainesville.
Posted: November 7, 2017
Category: College News
Tagged as: Jim Harrison