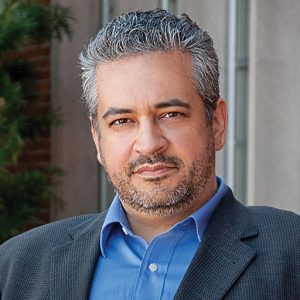 Jim Harrison
Lecturer
Bio
Jim is an award-winning communicator, graphic designer and visual artist. He currently leads creative strategy at The Agency, an integrated communications firm within the College of Journalism and Communications. From 2010-2016 he was instrumental in guiding strategic creative efforts for the entire UF brand within the department of University Relations, as well as assisting other units across campus. He is also an adjunct instructor of upper-division Graphic Design at the UF College of the Arts, and has taught design thinking for UF's Innovation Academy.
In 2017 Jim was appointed as a Faculty Lecturer in the College of Journalism and Communications, and now in addition to his other duties teaches Forward Thinking, a course he designed on understanding and applying creative strategies.
A designer and creative director in Gainesville for over 25 years, Jim founded the design studio MetaVisual, specializing in branding and visual communication, and is perhaps best known locally for the Gainesville Fruit Company — a series of graphic prints featuring local landmarks, executed in the vintage style of classic fruit crate labels. His graphic work, featured in multiple solo gallery exhibitions, has won numerous Gold and Best in Show ADDY awards, and is in the collection of the Library of Congress Prints & Photographs Division. He is a past recipient of a prestigious SAPPI Paper "Ideas That Matter" grant, and the founding Vice-President of AIGA Gainesville — the local chapter of the professional association for design.
News
Courses
Syllabi from the current and three previous semesters: