Clay Calvert Provides His First Amendment Perspective on the Recent Richard Spencer Speech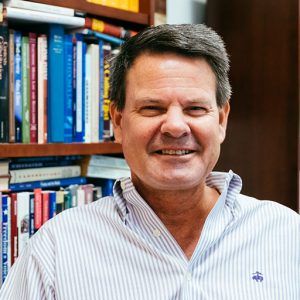 Clay Calvert, director of the University of Florida College of Journalism and Communications Marion B. Brechner First Amendment Project was interviewed by several major publications regarding the Oct. 19 speech by Richard Spencer at the UF Performing Arts Center.
In "University of Florida Braces for Richard Spencer," published in The New York Times on Oct. 17, Calvert argues that UF cannot choose speakers based on their point of view.  "The University of Florida can't say we like country music, but we don't like alternative music – or in this case, we like diversity, but we don't like Richard Spencer's message," said Calvert.
In "The University of Florida Really Does Have to Let Richard Spencer Speak," published in the Huffington Post on Oct. 19, Calvert states that there is a reason Spencer has targeted state universities.
"Private universities could exclude Spencer without First Amendment issues," he said. "But because state universities are government institutions, the First Amendment is triggered." He adds that a university could deny a platform to a speaker who incites violent or "imminent lawless action," but not simply for "offensive rhetoric."
Calvert was also featured in "As Richard Spencer's White Nationalists Tour Continues, Colleges Try to Balance Security, Free Speech" published in The Dallas Morning News on Oct. 18. Calvert comments on the high cost of security for the UF speaking engagement.
"Essentially, that is the price that the First Amendment makes the government bear for the cost of free speech," said Calvert. "Florida is making the right call."
Calvert commented on the "heckler's veto" in "Behind-Scenes Logistics at Protest Let Officers Control Chaos" published in The Gainesville Sun on Oct. 20.
Calvert indicates that Spencer's inside protestors – who weren't violent, but booed, told him to leave and questioned why he was here – did not participate in what is called by law as a "heckler's veto," despite Spencer's claim.
"He clearly did not anticipate the reaction," Calvert said. "But the burden is on him to have a larger microphone in this case … The First Amendment gave Richard Spencer the right to speak, but it didn't give him the right to speak effectively."
Posted: October 23, 2017
Category: College News
Tagged as: Clay Calvert, Dallas Morning News, Huffington Post, Marion B. Brechner FIrst Amerndment Project, The Gainesville Sun, The New York Times