CJC Student Success Coach Offers Tips for College Freshmen to Succeed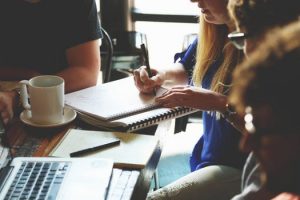 Ophir Lehavy, student success coach at the University of Florida College of Journalism and Communications was quoted in "Helping Freshman Succeed: Tips from College Advisors" in The Washington Post on Sept. 11. Lehavy teaches online courses for the College's Global Strategic Communications and Public Relations programs.
In the article, she recommends that parents ask their child what they want to get from their college experience and what are their expectations.
"Those initial thoughts can change as they are exposed to new people, subjects, and experiences," Lehavy said. "When the semester is underway and they are in the midst of deadlines, remind them of that initial conversation, how much they have already accomplished, and that you are there to support them."
Posted: September 13, 2017
Category: College News
Tagged as: Global Strategic Communications, Ophir Lehavy, Public Relations