Clay Calvert Comments on Facebook Censorship and the First Amendment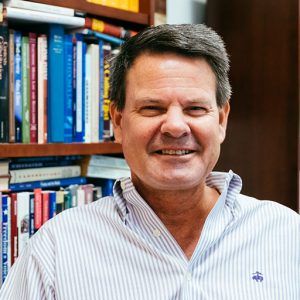 University of Florida College of Journalism and Communications Marion B. Brechner First Amendment Project Director Clay Calvert is quoted in "ACLU Calls on LePage to Stop Censoring Posts to His Facebook Page" published in the Portland Press Herald on July 24.
The article focuses on Maine's Governor Paul LePage and the criticism he has received for deleting negative comments on his Facebook page and curtailing access to some citizens. The page, created by campaign volunteers and not the governor's staff, has raised First Amendment questions.
"The tricky issue here is this, said Calvert, "the First Amendment protects us from government censorship, and so Facebook is not a government entity and neither is Twitter. But to the extent that a government official, such as the governor in your case or President Trump, uses these social media platforms to convey official information and controls the page, then that suggests there is actually government action involved and that's where the First Amendment comes into play."
Posted: July 25, 2017
Category: College News
Tagged as: Clay Calvert, Facebook, Marion B. Brechner First Amendment Project