Frank LoMonte Comments on His Experiences Assisting Student Journalists and Teachers on First Amendment Legislation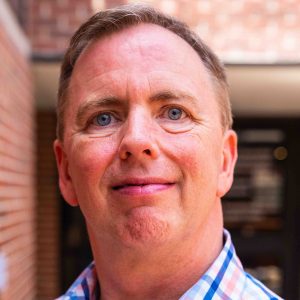 Frank LoMonte, incoming director of the University of Florida College of Journalism and Communications Brechner Center for Freedom of Information, was featured in "Breaking the Back of Hazelwood: A Press Lawyer's Decade-Long Campaign" published on Poynter.org on July 17.
The article focuses on the 2007 North Dakota John Wall New Voices Act and LoMonte's efforts as executive director of the Student Press Law Center (SPLC) in Washington, D.C.. The act provides high school and college students with more free speech protection than their peers receive in most other states.
The piece chronicles the efforts of LoMonte and his staff since the legislation passed. They have assumed the role of supporting grassroots advocates across the country who identify as part of the New Voices movement. They have assisted student journalists and teachers seeking to replicate this legislation to revitalize First Amendment rights in their schools and colleges.
LoMonte will begin his new role in the Brechner Center in August.
Posted: July 17, 2017
Category: College News
Tagged as: Brechner Center for Freedom of Information, Frank LoMonte, Poynter.org, SPLC