Clay Calvert Comments on a First Amendment Lawsuit Over Blocked Trump Twitter Followers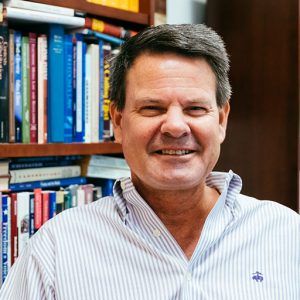 Clay Calvert, University of Florida College of Journalism and Communications Brechner Eminent Scholar in Mass Communication and director of the Marion B. Brechner First Amendment Project, is the author of "First Amendment Lawsuit Says President Trump Can't Block Twitter Followers He Doesn't Like" published in The Conversation on July 12.
Calvert focuses on the lawsuit and poses several questions: Do Trump's Twitter posts and people's responses to them constitute a public forum? Is there a First Amendment right to access his Twitter account?  Does blocking Twitter followers constitute government censorship preventing people from speaking and petitioning the government?
In the article, Calvert argues that the First Amendment protects free speech and the right of citizens to petition the government for redress of grievances, prohibits viewpoint-based censorship of speech and how this censorship cannot be applied in public forums.
Posted: July 12, 2017
Category: College News, First Amendment Project
Tagged as: Clay Calvert, Marion B. Brechner First Amendment Project, Twitter