Colleen McEdwards, Online Master's Program Instructor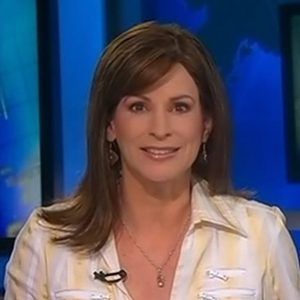 Colleen McEdwards, Ph.D., teaches Visual Storytelling (MMC6396) for CJC's online master's programs. The course challenges students to examine the intersection of video and the science of storytelling for social impact.
McEdwards considers herself a recovering international journalist with more than 30 years of experience. While at the Canadian Broadcasting Corporation (CBC) and then as a correspondent on CNN International based in Atlanta, she covered many of the major stories of the past 20 years including Hurricane Katrina, the tsunami in Thailand, the Gulf oil spill and the Sept. 11 terrorist attacks. Through her work she found that the audience can have a short attention span and visuals need to be captivating.
"International journalism is actually pretty unglamorous work. A lot of it involves awkward encounters with complete strangers," McEdwards said. "I think the best storytellers in the business, in a weird way, enjoy this."
She knew that she needed to slow down so she completed her doctoral degree and began teaching and speaking at conferences. Her goal is to help the next generation of communicators figure out the rapidly-changing digital universe.
McEdwards has a B.A. in English Literature and Russian Studies from the University of Waterloo (Ontario), a Masters in Instructional Design and Learning Technology for Western Governor's University (Salt Lake City) and a Ph.D. in Technology Management from Northcentral University (Prescott Valley, Ariz.). She is a duel United States/Canadian citizen, a former competitive athlete and an avid sports fan.
Posted: May 22, 2017
Category: Faculty Profiles
Tagged as: Colleen McEdwards, distance learning, Visual Storytelling