CJC Alum Mary Sellers Promoted to U.S. President of United Way Worldwide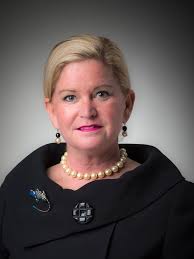 University of Florida College of Journalism and Communications alumna Mary Sellers, B.S. Public Relations 1989, president and CEO of United Way of Central Iowa, has been promoted to U.S. president of United Way Worldwide effective May 8.
In her current role, Sellers has led one of the most successful United Way associations in the country, building partnerships across the community to engage donors and non-traditional funders.
Sellers joined United Way in 2012 with more than 20 years of leadership experience in non-profit and community organizations including The Children's Museum of the Upstate, the South Florida Science Museum, the Science Center of Iowa and the Orlando Science Center. She has served on the board of the Getty Leadership Institute and as a peer reviewer for the Institute of Museum and Library Services and the National Science Foundation.
Sellers was recognized as one of the 2017 and 2016 Top 25 Most Influential Business Leaders and a 2014 Woman of Influence by the Des Moines Business Record.
In addition to her bachelor's degree, Sellers has an MBA from the University of Iowa Tipple School of Management. She graduated from the Getty Leadership Institute at the University of California Berkeley and the Strategic Perspectives in Nonprofit Management program at the Harvard University Graduate School of Business.
Posted: April 5, 2017
Category: Alumni News, College News
Tagged as: Mary Sellers, Public Relations, United Way