Clay Calvert Pens Article on Fake News, Censorship and the Third Person Effect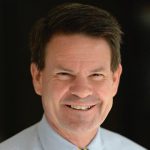 University of Florida College of Journalism and Communications Marion B. Brechner First Amendment Project Director Clay Calvert's article, "Fake News, Censorship & the Third-Person Effect: You Can't Fool Me, Only Others!" was published in The Huffington Post on Feb. 16.
Calvert claims there is a major paradox when it comes to people's beliefs about fake news. He says that many tend to believe that they can spot fake news ― they won't be fooled by it ― but others who are naive and less media savvy will be duped. Educating people on  how to spot fake news and publicly shaming fake news websites are far better alternatives than governmental censorship.
Posted: February 17, 2017
Category: College News
Tagged as: Clay Calvert, Fake News, The Huffington Post