Veteran Journalist and Educator Herbert Lowe to Join CJC
The University of Florida College of Journalism and Communications today announced that distinguished journalism professional and educator Herbert Lowe will join the College as a lecturer in journalism and director of its Summer Media Institute.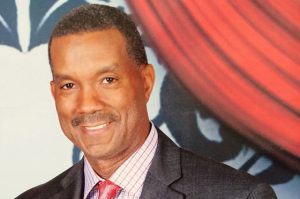 Lowe is the professional in residence in the Journalism and Media Studies Department at Marquette University in Milwaukee, his alma mater, and director of its O'Brien Fellowship in Public Service Journalism. He teaches classes in digital journalism; has taught courses focused on journalism history, sports journalism and coverage of elections and campaigns; and has written articles related to journalism education for Poynter.org and PBS MediaShift.
As a lecturer, Lowe will teach a range of digital journalism and other courses on the undergraduate and graduate levels. The Summer Media Institute is an annual five-night, six-day camp in which students are immersed into the world of journalism and communication.
A past president of the National Association of Black Journalists (NABJ), Lowe was selected by EBONY magazine as one of the "100+ Most Influential Black Americans" in 2004 and 2005. He spent 22 years as a reporter at newspapers such as Newsday in New York, The Philadelphia Inquirer and The Virginian-Pilot in Norfolk. He also has served as a senior writer and editor at the U.S. Abraham Lincoln Bicentennial Commission and communications director for the Congressional Black Caucus Foundation in Washington.
"We are very fortunate that Herb will be joining our distinguished faculty," said Dean Diane McFarlin. "Herb's national reputation as a journalism educator, his reporting experience and his passion for diversity will enhance the preeminence of our academic and professional programs."
A native of Camden, N.J., Lowe will join the College in June. His wife, Mira Lowe, was recently named director of the College's Innovation News Center.
"I am delighted to join the College of Journalism and Communications at this point in my career," he said. "I have engaged with several of its faculty and students over the years and our goals and aspirations for preparing the next generation of journalists align perfectly."
Posted: January 6, 2017
Category: College News
Tagged as: Herbert Lowe, Mira Lowe