Clay Calvert Comments on Blurring Faces in Alt-Right Conference Video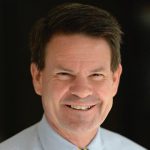 University of Florida College of Journalism and Communications Marion B. Brechner First Amendment Project Director Clay Calvert was quoted in Why Did the Atlantic Blur the Faces of Attendees at the Alt-Right Conference? published in Erik Wemple's Washington Post blog on Nov. 22.
According to Calvert, the video constitutes editorial content — not commercial speech or some advertisement for a product — about a truly newsworthy issue. The fleeting and incidental use of other's images would be protected against possible liability for a claim based on appropriation because the video is newsworthy. He claims that newsworthiness is a clear protection against claims of appropriation and right of publicity.
Posted: December 5, 2016
Category: College News
Tagged as: Alt-Right, Clay Calvert, Marion B. Brechner First Amendment Project, Washington Post