Virtual Career Fairs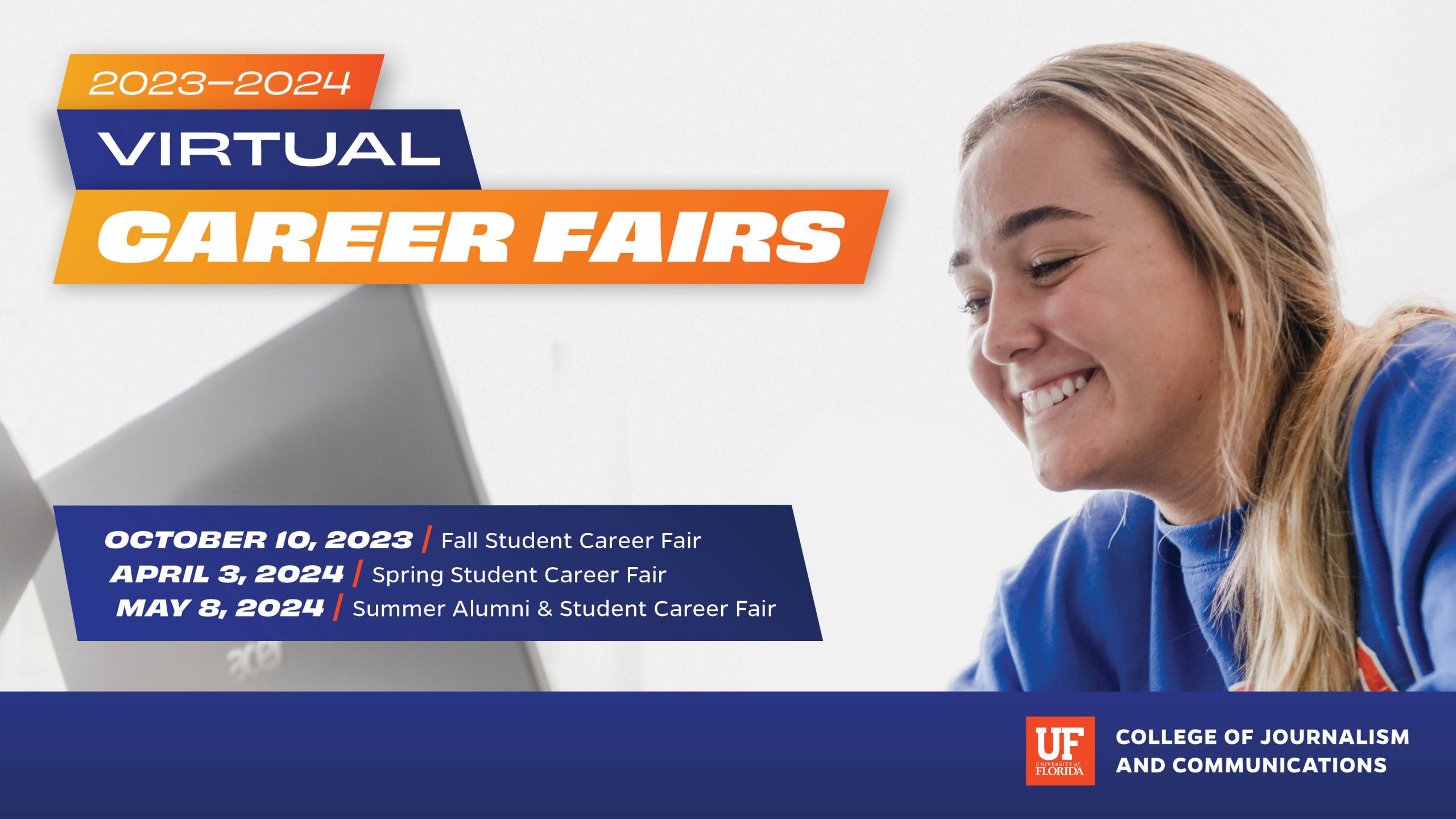 The University of Florida College of Journalism and Communications is excited to announce that we are hosting 3 virtual career fairs this year! These career fairs will be hosted on Career Fair Plus.
Connect with companies hiring in advertising, journalism, public relations, media production, management and technology, and related communications industries!
Fall 2023 CJC Virtual Career Fair
The Fall 2023 CJC Virtual Career Fair is now live in Career Fair Plus! See which companies are attending and drop a resume for recruiters.
Booking Window is Not Yet Open: Candidates can reserve appointments starting on September 27 at 9:00 AM EDT
Full Virtual Career Fair Schedule:
October 10, 2023 – Fall 2023 CJC Virtual Career Fair – 10 a.m. to 2 p.m.
April 3, 2024 – Spring 2023 CJC Virtual Career Fair
May 8, 2024 – Summer Alumni/Student Virtual Career Fair
Questions about upcoming CJC career fairs?
Please email careers@jou.ufl.edu or call (352)273-2258.
Questions on how to use Career Fair Plus?
Please visit the CF+ Candidate Success Center website or email support@careerfairplus.com