Research on Citizen Scientist Communication Receives Award at UF Health Cancer Center Research Day
University of Florida College of Journalism and Communications Health Communication Doctoral student Rachel Damiani won top honors for research presented at UF Health Cancer Center Research Day in Nov. 2017.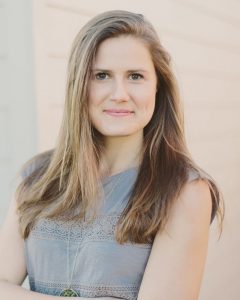 Damiani presented the winning poster for the study "Bridging the Divide Between the 'Regular Joe' and Scientists: Exploring How Citizen Scientists Perceive their Role, Motivation, and Communication with Scientists in Cancer Research." She placed first in the pre-doctoral population sciences category.
The study involved interviews with nine past and current citizen scientists at UF to assess how they perceive themselves and their roles as they interact with clinical research teams. CJC members of the study team included Damiani, Graduate Studies and Research Division Senior Associate Dean Debbie Triese, Journalism Professor Kim Walsh-Childers, and Advertising Assistant Professor Carla Fisher. CJC STEM Translational Communication Center Director Janice Krieger served as Damiani's advisor.
More information on her presentation is available here.
Posted: December 21, 2017
Category: News
Tagged as: Carla Fisher, Debbie Triese, Janice Krieger, Kim Walsh-Childers, Rachel Damiani, STEM Translatonal Communications Center, UF Health Cancer Cener Research Day