The CJC alumni network is vast, loyal and eager to help students succeed. They are frequent speakers in classes, help mentor students, and give back to their alma mater. For more on how to connect with alumni, visit the Office of Careers and Corporate Partnerships.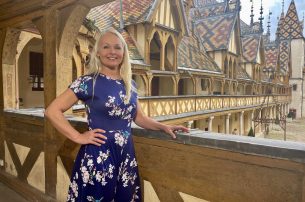 Broadcasting Alumna Brings History to Life in Her PBS Travel Series "Curious Traveler"
November 29, 2023
---
View More News
Visit the College of Journalism and Communications Hall of Fame to see some of the more distinguished professionals and academics that graduated from CJC.